Have you ever...
→ Felt overwhelmed with balancing your career & personal life?
→ Tried to make everything just right and perfect before beginning?
→ Avoided difficult conversations for fear of creating chaos?
→ Judged yourself for past mistakes?
→ Doubted your capacity to overcome challenges?
→ Procrastinated on important tasks?
→ Overworked to prove your worth?
Perhaps you're thinking, "That's just how it is. I am who I am."
And you resign yourself to the stress, doubt, guilt, worry and all other negative emotions as you face these challenges.
I get it, I used to think this as well. And... it doesn't have to be that way.
"The path of ease & flow is the path of the Sage, not the path of the Saboteurs."


— Shirzad Chamine, founder and author of Positive Intelligence®
Introducing the PQ Mental Fitness Immersive Experience!
An innovative method I'm authorized and trained to guide my clients through alongside Positive Intelligence® founder, Shirzad Chamine.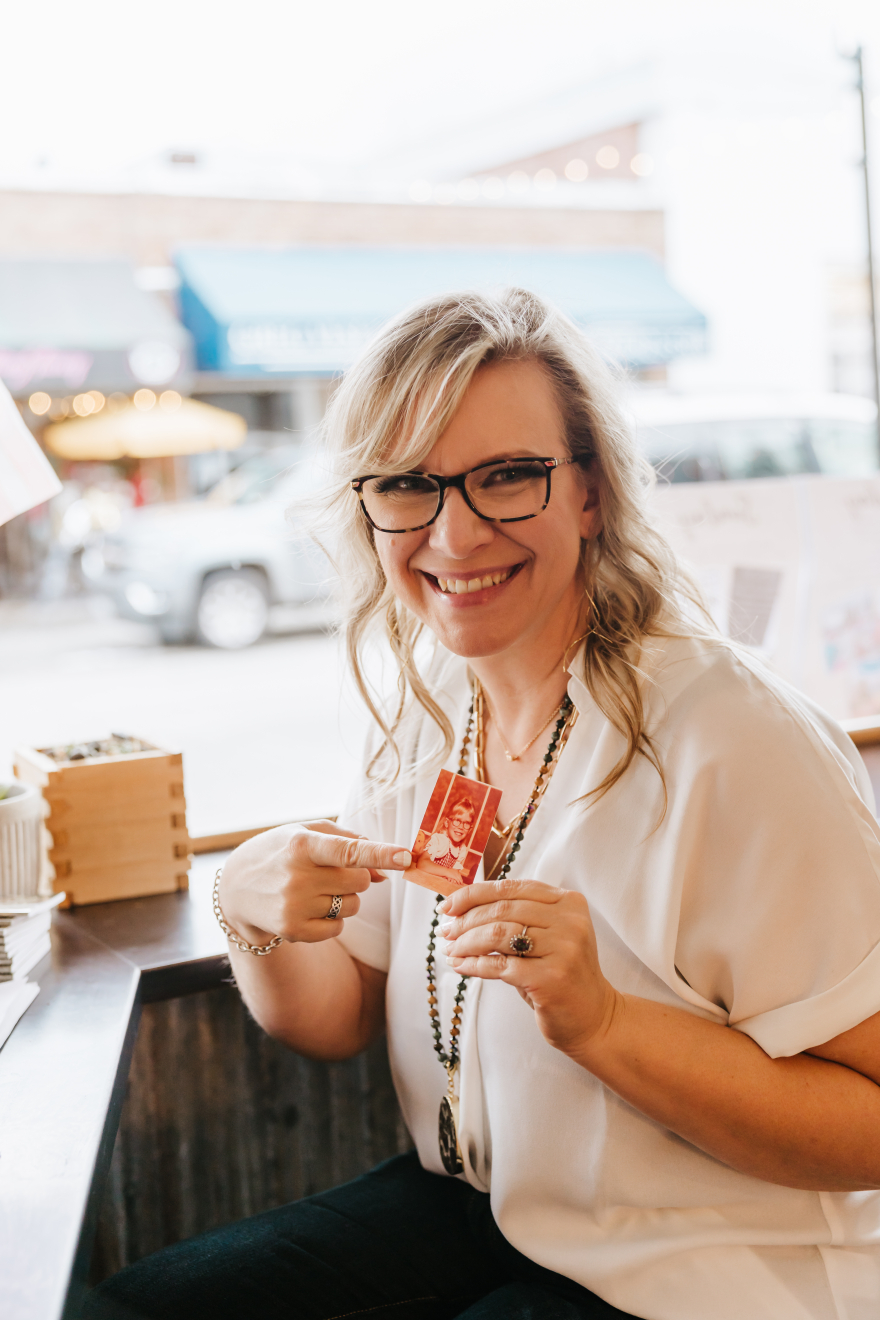 Hi, I'm Cynthia Gene, your Coach and Guide on this exciting transformational experience!
I deeply believe in this work, and have seen the ripple effect of it's positive impacts in my own personal and professional life. Utilizing this program myself, I have conquered obstacles with courage and determination and have developed a passion for overcoming negative self-talk. I am uniquely suited as your guide and thrilled to share these techniques with you! I want to help you find your strengths, empower you with self-confidence and equip you with simple, accessible tools to use when faced with daily challenges, both big and small. Together, we'll take you through the transformation that will bring fulfillment and open the door to new possibilities in your work, personal relationships, and your health and wellness.
How Do You Self-Sabotage?
What My Clients Say ...
I highly recommend Mental Fitness Bootcamp! Who knew there was an explanation for those voices inside your head tearing you down?? Cynthia uses the work of Shirzad Chamine to help you recognize those "saboteurs" that keep you in a negative frame of mind and undermine your success and relationships. There are even ways you can step back, recognize them and move toward a more positive "sage" frame of mind - AND an app to keep you on track and track your progress!!!!
The content is amazing and Cynthia is a gifted facilitator with a knack for dripping the right amount of learning while creating a safe space to include everyone in sharing experiences.
This seriously could change your life!
Kathy B. — North Carolina, USA
Before I began Mental Fitness, I was experiencing bitterness, anger, burnout, lack of motivation, and shut down. I was struggling with relationship conflicts, self-worth and overwhelm. With Cynthia's encouragement and listening ear, I realized enough was enough! I had nothing to lose so I signed up for the program. I gained some very useful tools - explanation of the saboteurs and how they hijack, the powers of the sage to combat them along with the notion that perceived negative experiences do not have to have negative outcomes.
As a result, I am learning to slow down to weigh my thoughts and feelings when I feel an emotional reply quickly coming so my responses are balanced and non-judgmental.
I feel more peaceful about my relationships because I have tools to navigate uncomfortable encounters.
I feel less worried about making decisions because I can find a gift or opportunity within them, even though they did not turn out as originally planned.
Gloria N. — Washington, USA
There I was ... somewhere I never imagined I would be -- in the middle of a divorce with financial difficulties. I was feeling all kinds of stress, anxiety, mental fatigue, emotional swings, and was eating my worries.
Cynthia had shared with me her PQ journey over the past year so when she launched her first program I was the first to sign up! I really felt supported by the group coaching aspect along with the App Guidance.
Prior to PQ, if a financial situation arose it would have sent me reeling for days. Now I respond differently. I recognize the triggers & the emotions, do PQ gym time, talk back to my Judge to call out his lies, and pull myself back together in a few hours rather than several days.
It is great to see a big-time application of this system to be so tangible, productive and helpful.
Lacy W. — Texas, USA
Mental Fitness is the X factor to:
Tackle work & life challenges with calm, laser-focused action

Lower your stress levels and anxiety, especially through tough times

Handle conflicts in ways that deepens trust and harmony

Tame your inner critic and self-imposed limitations

Improve relationships with yourself and others

Increase your overall happiness and productivity

Improve performance with ease

Keep a clear mind when encountering life's challenges

Empower your ability to make sound choices and take action
What is Mental Fitness & PQ?
Mental Fitness is your capacity to respond to life's challenges with a positive rather than a negative mindset –
and your ability to shift quickly & deeply from one to the other.
PQ (Positive Intelligence Quotient) measures the relative strength of your positive mental muscles (Sage)
versus the negative mental muscles (Saboteur).
PQ is the most widely used measure of mental fitness.
Independent researchers have validated this measure to be the greatest predictor of how happy you are,
and how well you perform against your potential.
With the 10 Week PQ Mental Fitness Immersive Experience, you get…
Weekly 1-hour Training Sessions
Led by Positive Intelligence® founder, Shirzad Chamine, who guides you through experiential exercises that deepen and personalize your understanding of the mental fitness tools. You leave inspired and energized for the week's daily practices.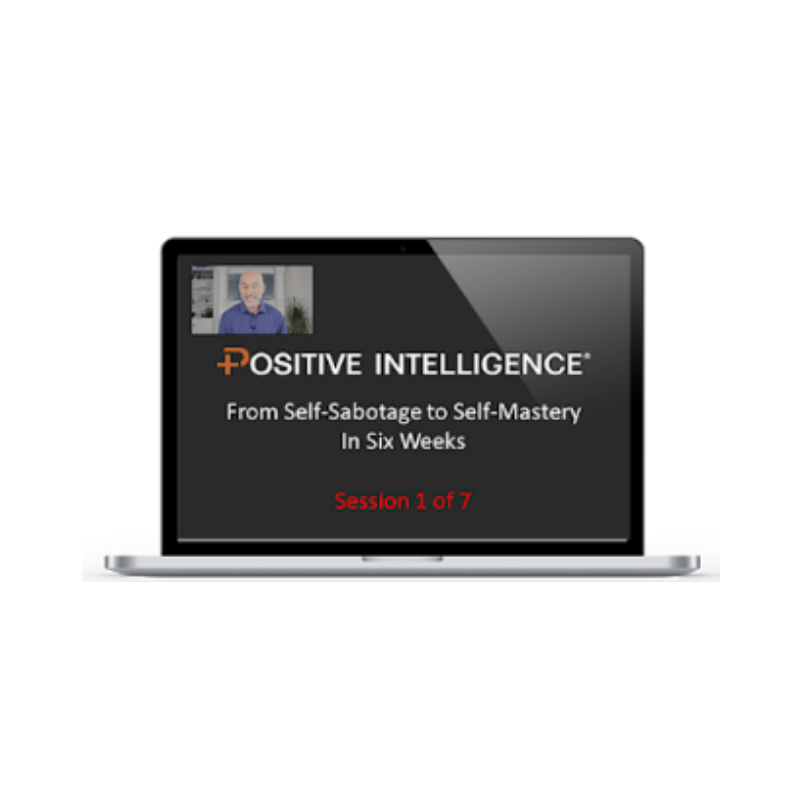 Weekly 1-hour Live Group Connection Sessions
Weekly immersive group connection calls guided by Coach Cynthia Gene to help unpack your weekly learnings and amplify your results. You leave inspired and energized for the week's daily practices.

1:1 Guidance & Support
Unlimited support from your coach via your private client portal to cheer you on, help keep you stay accountable and committed to the program, as well as answer any questions.

BONUS Private 1:1 Coaching Sessions
Explore how your inner critic impacts you personally & professionally, and how to engage the powers within you to overcome obstacles, big and small.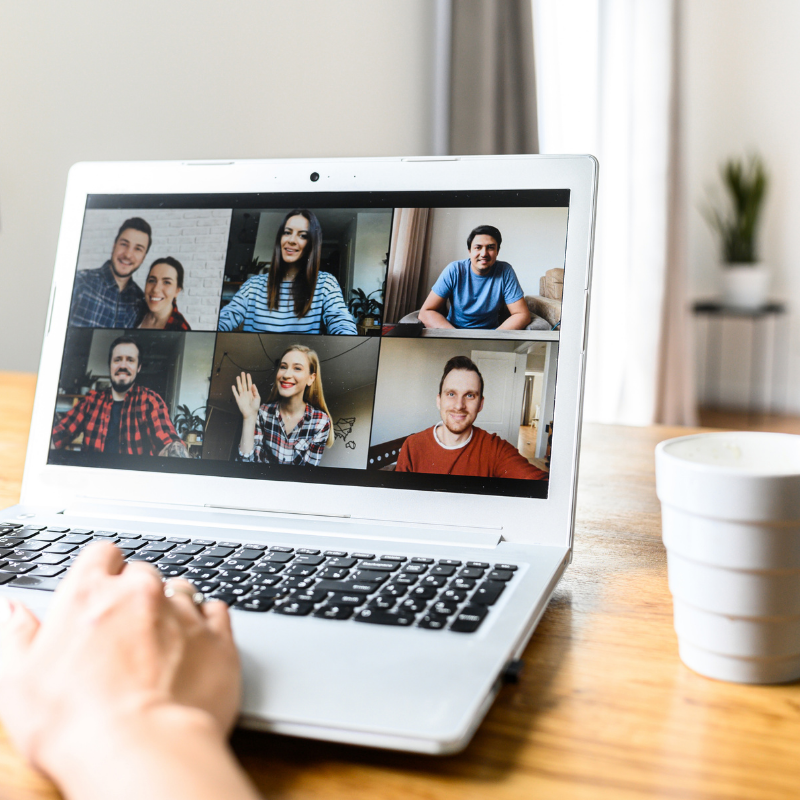 Daily 15-min app-guided practice
Exclusive access to the Positive Intelligence® App, which allows you to apply the learnings from the weekly training videos.
With a different focus every day, it's designed to build one small mental muscle at a time, laying down new neural pathways to form lasting positive habits of your mind. The cumulative impact by program's end is substantial.


Unlimited PQ Gym Membership
Build your Self-Command Muscles using these innovative 10-second exercises (called PQ Reps) so you can shift your mind quickly and effectively from self-sabotage to self-mastery.
Daily Progress Tracking
The app tracks your daily progress against minimum targets associated with new neural pathway (muscle) formation. Personalized daily coaching tips from Shirzad continue to both encourage and challenge you to keep going.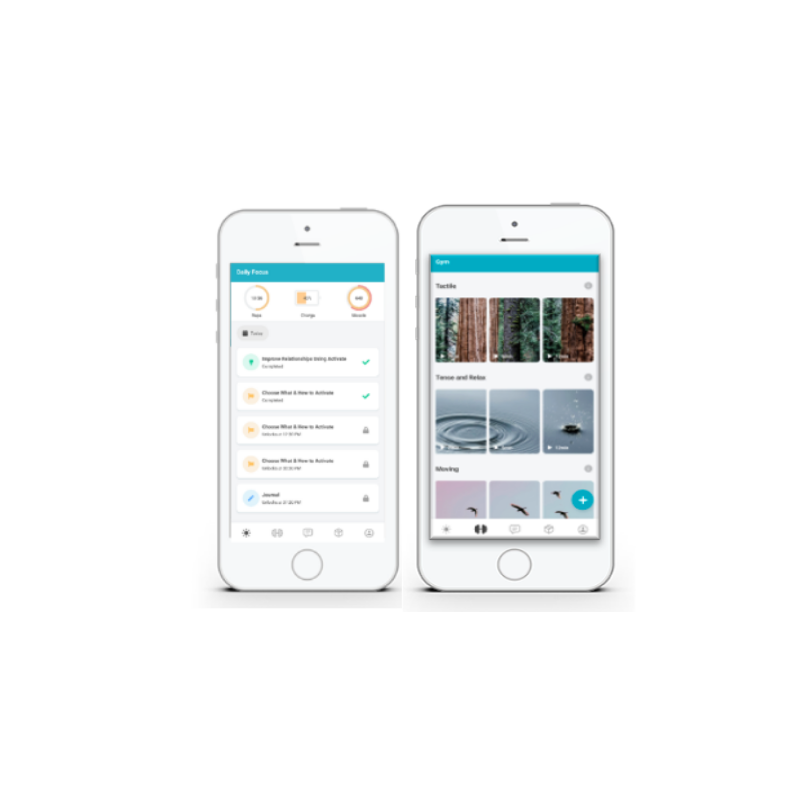 Private Online Group Support
Connect with your group members through a dedicated channel for accountability, support, motivation, sharing experiences, celebrations and to keep the vibes high.
Cohort Community
Optionally, you can share your experience and receive additional peer support from Shirzad Chamine and program participants worldwide.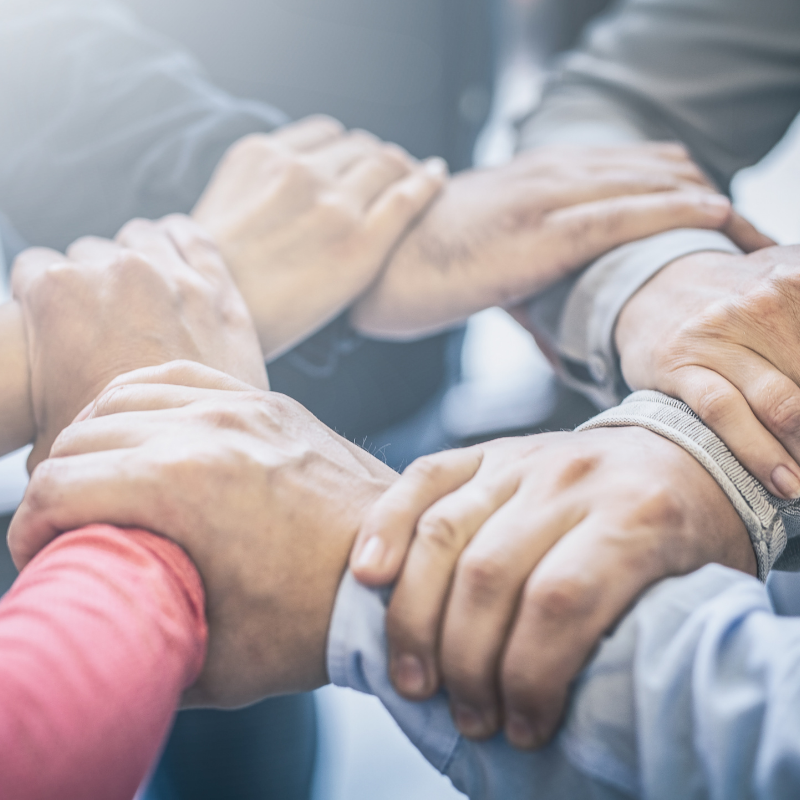 Positive Intelligence® Book
You will receive digital access to the Positive Intelligence book (audio and PDF versions).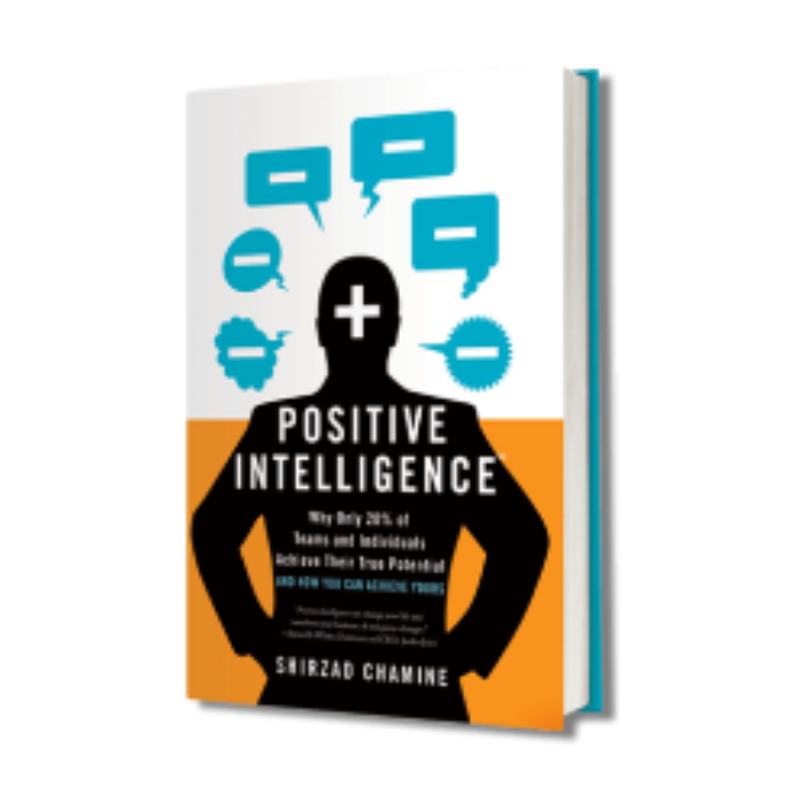 My promise to you is that you'll be inspired, motivated and comfortable creating lasting habits and able to take charge of your well-being, performance and relationships with greater ease & flow.

ADD ME TO THE WAITLIST!
How is the mind wired?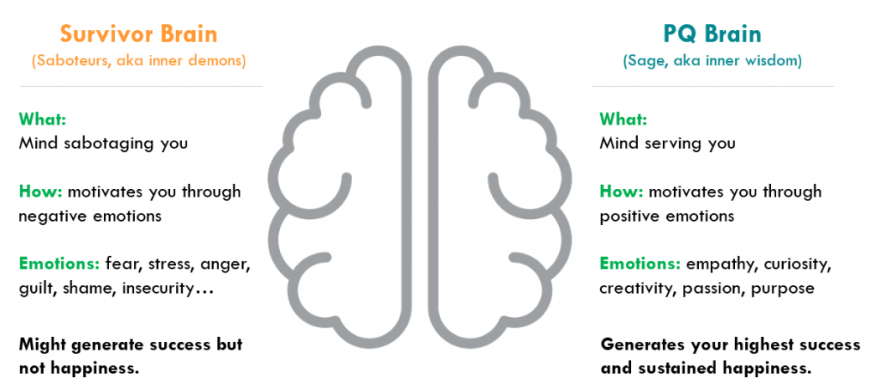 Lasting positive change requires 20% insight and 80% mental muscles.

To Achieve Lasting Positive Change…
…you only need to build 3 core mental muscles:
Saboteur Interceptor, Sage, and Self Command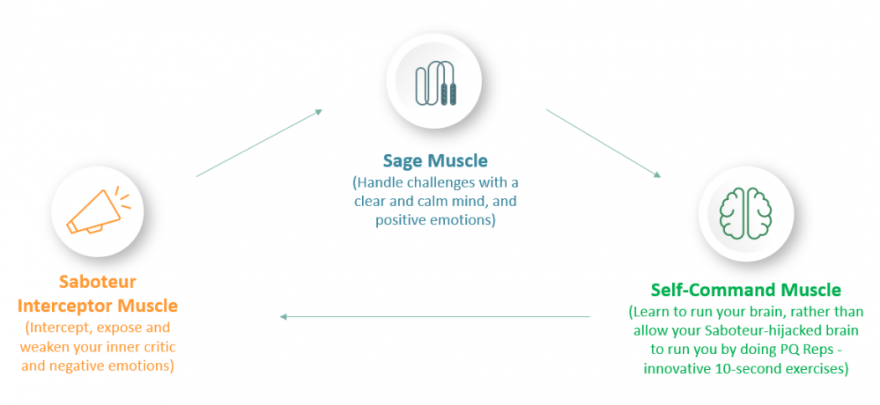 Meet uncertainty and life's challenges with confidence, clarity & enthusiasm!
I'M IN!
Research Foundation
This program combines the latest breakthroughs in neuroscience, cognitive & positive psychology and performance science.
Research included 500,000 participants (CEOs, sales, operation & technology teams. elites athletes, Standford students) from 50 countries.
The research was summarized in Shirzad Chamine's book Positive Intelligence, a New York Times bestseller translated into 20 languages.
Whatever it is, the way you tell your own story can make all the difference.
More than ever it's crucial to look after our mental fitness.
Our habitual ways of thinking, feeling & reacting are ingrained in us. They start off as our guardians to help us survive the real and imagined threats to our physical and emotional survival in childhood. By the time we are adults, we no longer need them but they have become invisible habitants of our mind.
Our Saboteurs (aka negative inner dialogue) are soft-coded in our brain through neural pathways. When these neural pathways are triggered, we are "hijacked" by our Saboteurs and feel, think and act using their patterns.
If you're intrigued and want to talk things over first, let's chat!
100% Risk-Free Guarantee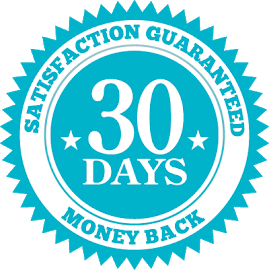 Maybe you're skeptical that you can achieve lasting behavior change with PQ Mental Fitness. I get it! You need to see and feel this program to believe it. This is why I offer an iron-clad 30-day promise.
After 30 days of participating in this program, if you aren't noticing results, simply send a one-sentence email: Full refund, please! And you'll receive it within 24 hours. No questions asked.
This is how much I believe in this program and that's my guarantee to you.
FAQ
This is the right program for you if you are:
ready to break free from self-imposed limitations that you are stuck in,
willing to put in the initial effort to rewire years of mental habits that don't serve you,
committed to improving your happiness, performance and effectiveness dramatically while reducing stress,
looking for a science-based and trusted system to make it stick and last.
On the contrary! On vacation or in less busy/challenging times, you won't see or learn to handle stress, urgencies and challenges in your life. Now is the perfect time to train your mental muscles.
Some people believe that negative emotions are helpful. For example, they think stress gives them their performance edge, or beating themselves or others up is helpful for continual improvement.
Feeling pain for a split second when your hand touches a hot stove is indeed useful, delivering an important alert. But your Saboteurs keep your hand on the hot stove, continuing to feel negative emotions which harm both performance and happiness.
In this program we learn to use negative emotions as a helpful alert, and then quickly shift to the positive region of the brain that has the calm, clarity, objectivity, and creativity to handle the challenge most effectively.
Meditation and mindfulness are specialized forms of doing PQ Reps. PQ Reps are innovative 10-sec exercises that are simple, accessible, can be done anywhere, anytime, with eyes open, and which you bring into any moment of your day.
You would never learn to ride a bicycle by reading a book about it, would you? You will be asked to read the first 8 chapters of the book while participating in the program. The book provides the research foundation and introduces the tools. The video session guides you through experiential exercises that help you personalize the tools to your own personality and needs. And the app coaches you to practice one tool at a time in the context of your own daily work and life challenges. The group coaching sessions help you unpack your weekly learnings to amplify your results.
You would be committing to:
Weekly 1-hour Video Session viewed within the Positive Intelligence App, designed exclusively for this program
Doing a combined total of

15 min. Daily Practice

guided by the Positive Intelligence App
Attending a Weekly 60 min. Coach-Led Group Session

(via Zoom)
This may sound like a lot of time.
In fact, cumulatively, it constitutes about 2% of your awake time for the duration of the program.
Consider that your Saboteurs are costing you far more than 2% of your time, effort, energy, and productivity.
Consider how much more than 2% of time and productivity this seven-week investment will save you for years to come!
Cynthia Gene (Certified PQ Mental Fitness coach) will personally facilitate each of the weekly group and 1:1 coaching sessions to help unpack your weekly learnings and amplify your results. She will also be available in between each session to cheer you on, help keep you accountable and committed to the program, as well as answer any questions. Cynthia Maloney is an award winning entrepreneur, event planner, and speaker who is passionate about holistic well-being and burnout prevention. After 25 years in small business sales, marketing and operations, Cynthia pivoted her career to bring her knowledge to coaching and consulting. Today she is focused on a mission for supporting others through their integrative wellness journey. She leverages her expertise and certifications in Positive Intelligence, Emotion Code and energy healing, and Essential Oil Specialist to fully integrate the heart, body, mind and spirit in order to meet business and personal goals while enjoying work, relationships and life to the fullest. She currently does coaching with individuals and executives in the tech industry.
Shirzad Chamine (Stanford lecturer and founder of Positive Intelligence®) will conduct each of the weekly video sessions. He will also participate in the exclusive online community of the program participants to answer questions and cheer you on. He is New York Times bestselling author of Positive Intelligence, translated into 20 languages, has been CEO of the largest coach training organization in the world and trained faculty at Stanford and Yale business schools. He lectures on Positive Intelligence at Stanford University and works with Stanford's NCAA athletes. A preeminent C-suite advisor, Shirzad has coached hundreds of CEOs and their executive teams.
Even though the focus of the program is individual development, going through this program with other participants provides accountability, support, motivation and helps keep the vibes high.
They will take place weekly on Monday or Tuesday for 10 consecutive weeks. As for the time, this will depend on those who join as there will be a mix of participants from different time zones across the globe. I will try to be as flexible as possible and adapt to everyone's needs.
YES!
Are you a 'Cash Flow' type of person? You can register with 3 Installments of $733
Are you more of a 'Save Money' kind of person? Save 10% when you choose the $1997 Pay in Full Option